Finding the messaging channel
Client: EBOS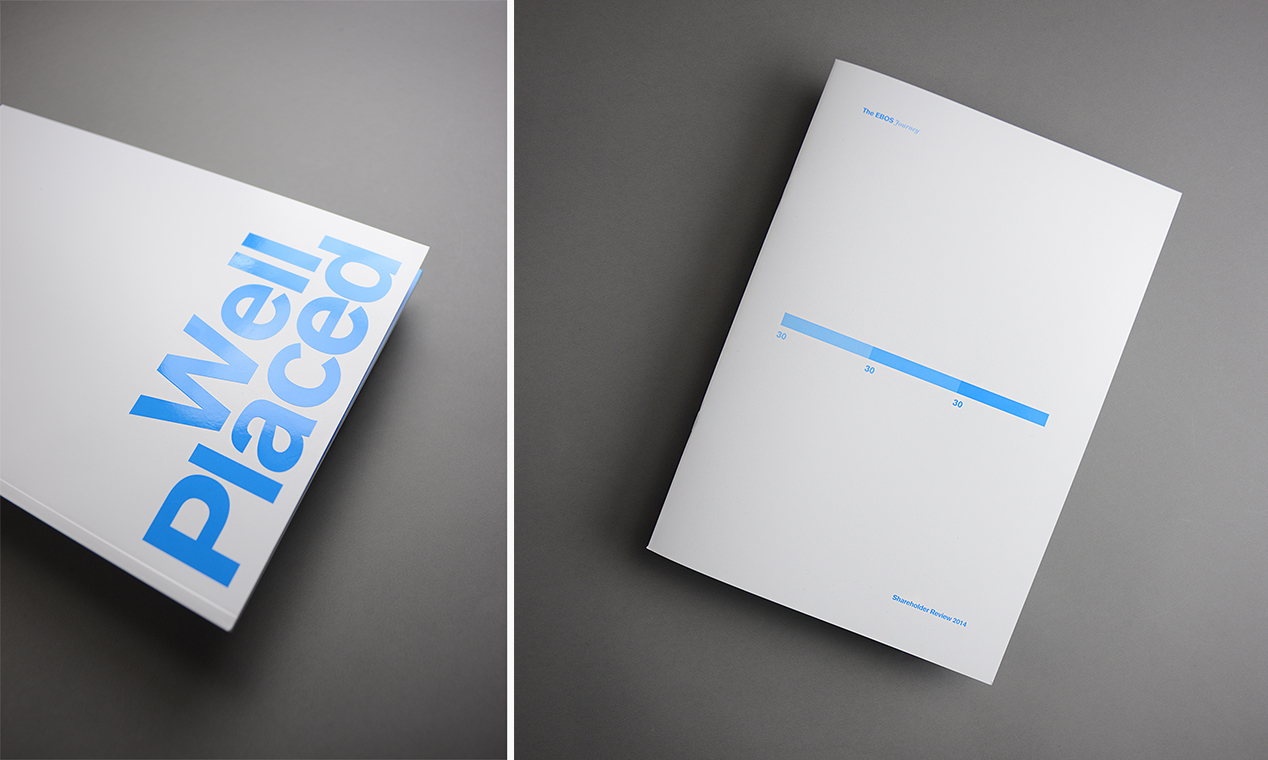 The 2014 EBOS Annual Report suite had a lot to say. It was the first annual report to shareholders after listing on the Australian Stock Exchange, and the final reports from the MD and CFO of over 20 years. Reassurance of trustworthy succession was paramount while still reporting on the company's performance over the past 12 months.
In fact 'reassurance' was the operative word for much of the report. Performance growth remained on track. The transition to a new CEO and CFO had been well signalled but needed to be reiterated as being well planned. But in addition, it needed to place this important transition in the context of the long-term history of performance of the company, while quietly acknowledging Mark Waller's contribution.
How to deliver these different streams of messaging through a single minded proposition? After much brainstorming, we developed a creative messaging strategy of 30/30/30: 30 years of consistent growth; 30 months of leadership evolution; and the next 30 years begin.
We unpacked these three phases of the company's journey through three clearly defined sections, using metaphorical imagery to reinforce the central ideas. And we delivered them in a separate, story-driven Shareholder Review that accompanied a financials-only Annual Report for those who had opted in to receive the numbers.
To amplify engagement, a short, punchy email newsletter was sent to investors, providing significant highlights with an active link through to the Shareholder Review online.