A work in constant progress
Client: Careers New Zealand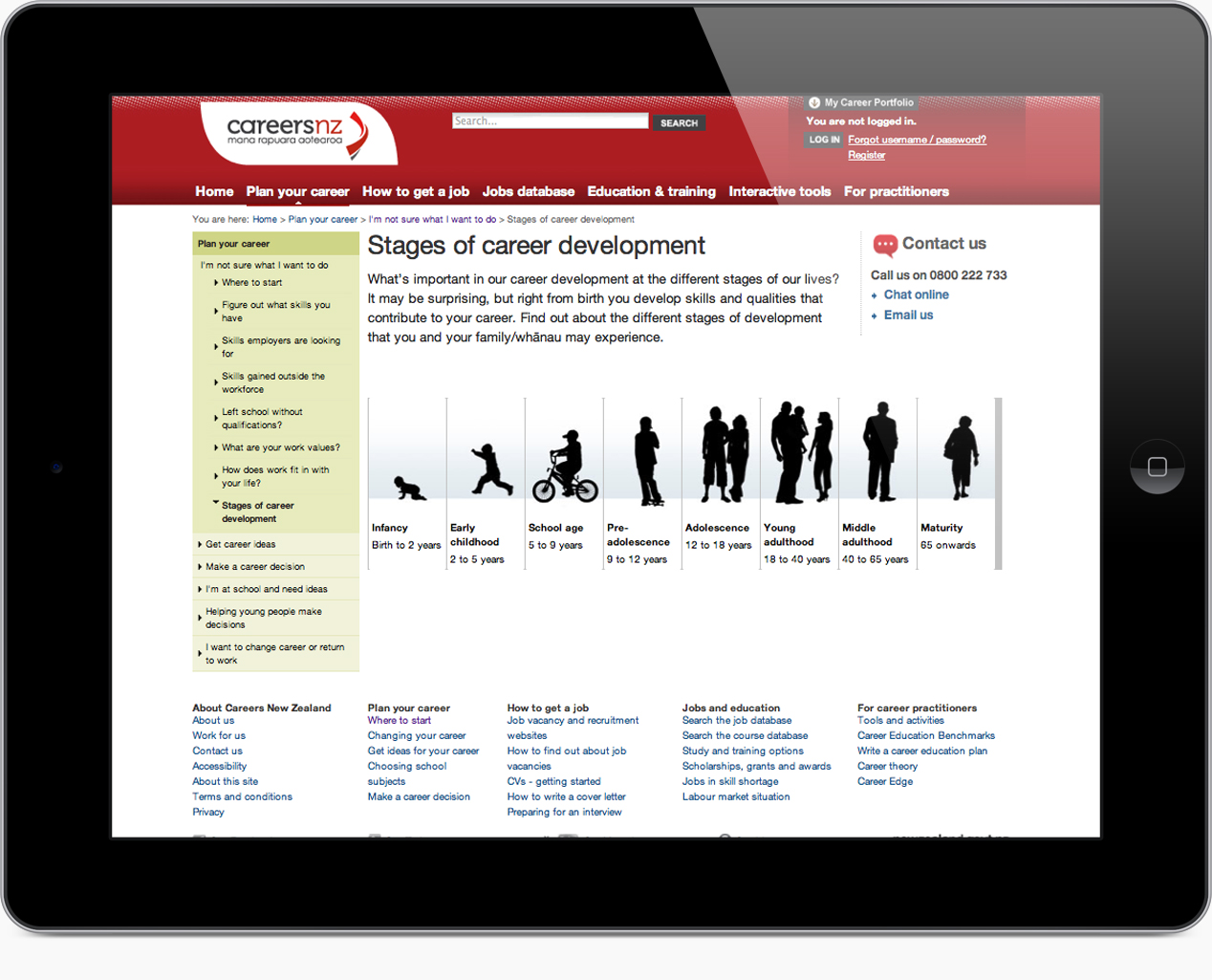 The Careers New Zealand website is one of New Zealand's most widely used educational sites.
It amalgamates relevant data from a wide range of sources and communicates this to a varied audience of school leavers, parents, jobseekers and teachers.
Keeping this website up to date is one of constant evolution, for better outcomes as the market continues to change.
We have worked with Careers NZ for over 7 years, managing their online presence. Their website has transformed considerably during this period and always for the better. Due to the size and complexity of the website and the broad range of data that it pulls together, it has proved more practical to adopt a strategy of constant improvement rather than sporadic massive overhauls.
The long relationship has enabled our team to develop a deep understanding of Careers New Zealand and how best to evolve the different sections of the website iteratively.
Each time a new section is refreshed we look at how to make it more consistent with the brand look and feel, and how to stretch the brand for future usage. As return users are a large part of their user audience, there is a need stay fresh while also maintaining a level of familiarity.