Speaking to sophisticated investors
Client: ASB Bank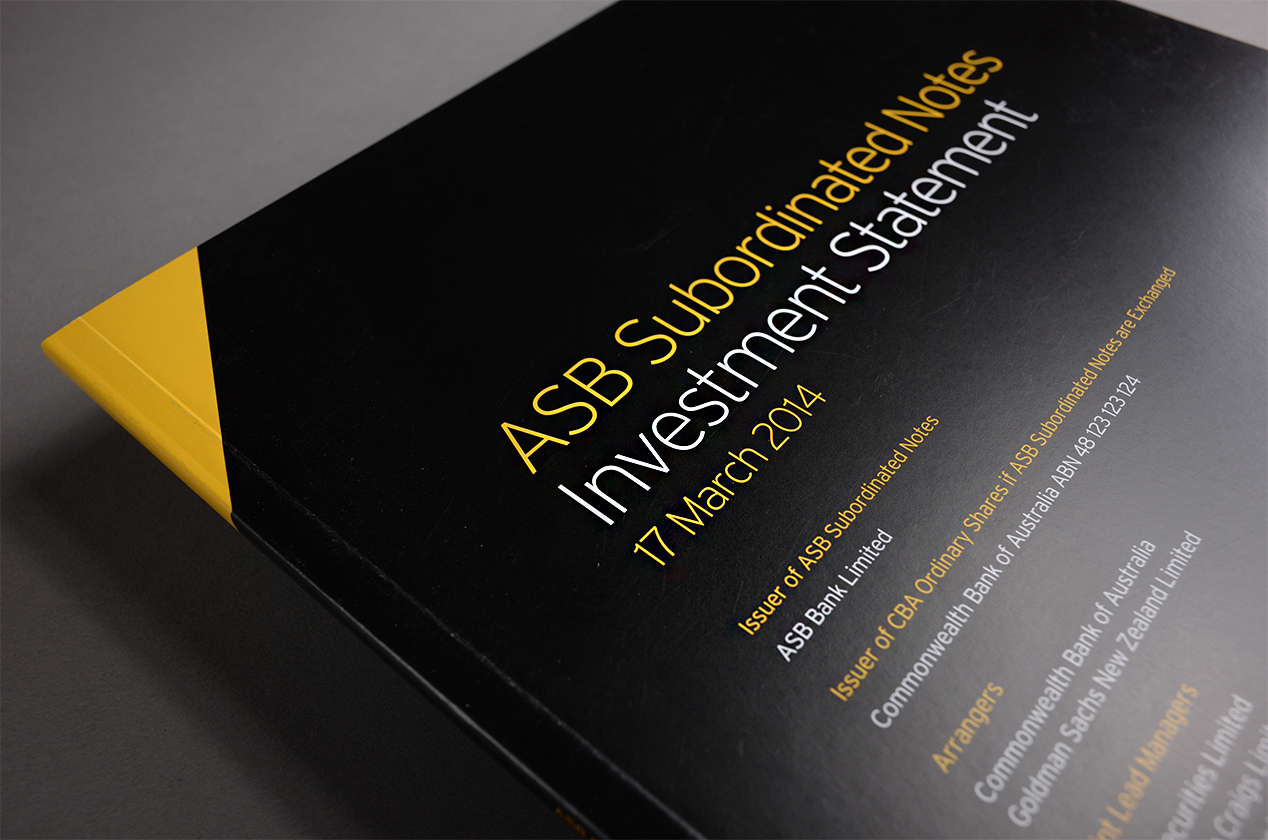 When ASB decided to follow their owner, Commonwealth Bank of Australia, in raising capital through a sophisticated Subordinated Notes issue, the task was as much about project managing through a complex internal governance process as it was about publishing an Investment Statement.
While six months is a long gestation period for an Investment Statement, the heavy involvement of the Boards of both ASB and CBA and lawyers on both sides of the Tasman ensured that this project and countless mini deadlines, for board papers, due diligence committees etc meant that the six months was absolutely necessary.
The design approach had to comply with the ASB corporate brand guidelines which vary quite notable from the consumer brand presence that most of us are used to seeing.
The resulting document helped ASB raise around $300 million.