Storytelling across mediums
1 Oct 2013 by Brian Slade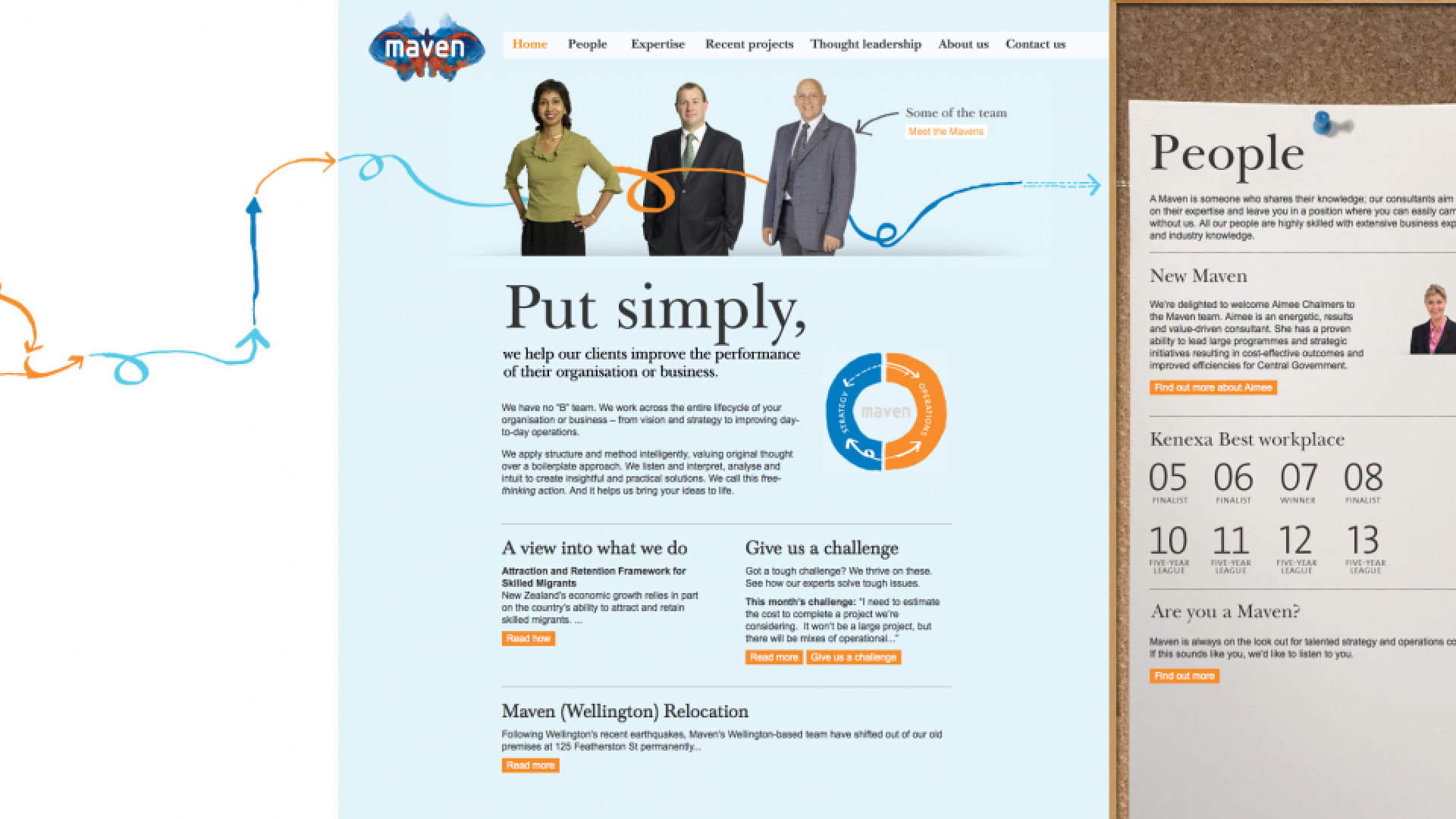 Good design tells stories that excite, engage and resonate with their audiences – regardless if it's on or offline, writes Brian Slade.
I must admit I am a relative novice when it comes to the digital environment but always looking to grow and learn, building on my strengths. In the past, I've left that to our digital designers. However the world is changing and the line between when to communicate by digital or non-digital means is much less clear. These days, reaching your audiences typically involves an integrated approach that incorporates both on and offline mediums.
Everyone says that print and digital design are very different – and they are. What has struck me isn't the difference but the similarities. Essentially, what designers are trying to achieve is the same thing – to tell a clear and compelling story that resonates with their audiences. In both digital and print design we think about how the audiences will interact with our communication and how we can utilise this user experience to tell the most engaging story.
With print, this can seem easier. We think about a page plan and how we pace the story through the document. We work on the assumption that audiences will interact with the story in a linear way, starting from the cover and working their way sequentially to the end. The story is told largely the way we want to tell it. The story-telling challenge online is a little more complex. Each user can start at a different place and their journey through the site will vary based on their own needs and interests or what catches their eye. On the other hand, you have a whole host of additional tools - like animation, video, audio and social devices - to help you tell a richer story.
I have a lot of respect for information architecture (IA) and those who are expert at it. While fundamentally it's about making it easy for audiences to navigate through your site, it is also one of the essentials for telling a good story online. Firstly, it allows audiences to make the story relevant to them and a relevant story is a more engaging one. Secondly, it allows you to direct, or at least encourage, a typical user path ensuring those elements of your story that you want to tell get in front of the user.
Telling your story in an online environment can seem more challenging but, done right, it can lead to a much more rewarding experience for both you and your audiences.
Many of our clients' audiences will first experience the organisation through their website and therefore how a brand story will work online is critical in our design thinking. Our work in developing Maven's website is a great example of using IA to tailor a brand story to the needs of different audience groups.
Maven International is an independent strategy and operations consultancy that helps its clients improve organisational and business performance. They have developed a strong brand reputation for innovative thinking and delivering transformative results. Their business has changed significantly in recent years as they've expanded across the UK, the Middle East and the Pacific. They asked us to tell their story online while reflecting the different needs of both their New Zealand and international audiences.
Maven's New Zealand work provides a perfect starting point for international clients wanting to innovate and transform. We needed to showcase this work in a way that was relevant to how their international clients do business. Effectively, we built two views of the same site, driven by a combined base of information. Each view of the site was designed with tonal differences to reflect the marketplace and audience while still remaining a true reflection of the Maven brand.
The site makes it easy for audience to self-select the journey relevant to them. The interface is different from anything else out there and this further reinforces Maven's innovative positioning.
Maven's business continues to thrive and they are actively looking at opportunities to expand into new areas. It seems, further tailored on-line perspectives of their story are on the cards.
This article appeared in Marketing magazine, September/October 2013