05. Imagery
4 Apr 2016 by Brian Slade
Creative Director, Brian Slade, concludes his review of Insight's body of work over the 2015 annual reporting season.
In the last in this series, we take a look at how a picture can say quite a bit.
As designers, we use imagery a lot right? It obviously ranges from the well considered, art-directed, idea-based to the sometimes not so much! Personally I like to encourage clients to allow us to generate their own imagery, but image libraries have come a long way and definitely can play their part.
Precinct decided to go very low key with their report this year, but all it took was the inclusion of one hero image to set the document up to be more than the simple mandatory regulatory document.
Fletcher Building fully embraced our art-directed, direct-to-camera approach to show the scale and scope of their operations. With a good mix of detailed ambient imagery and site specific images the reports are high impact and engaging.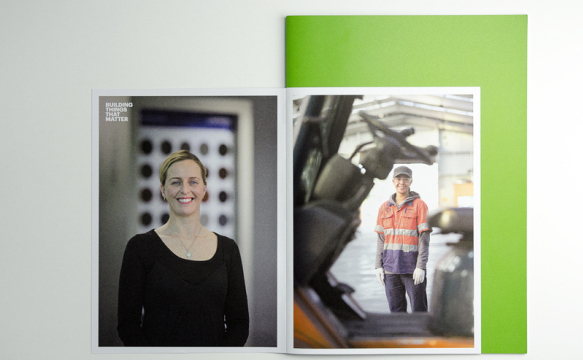 A clever use of metaphor imagery was used in this spread for Auckland International Airport… simple but effective integration and play with the type and messaging.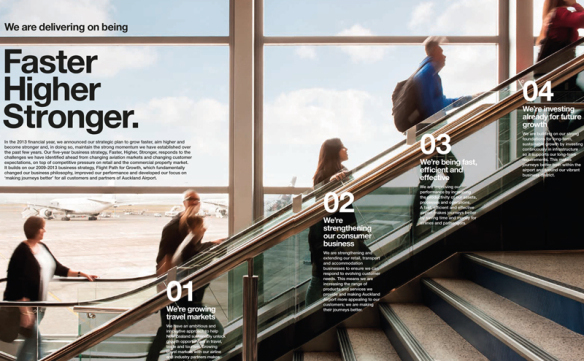 Stock photography that worked well in my view was used on the Vital Healthcare Property Trust investor newsletter update. A touch of humour, and it mixed well with the overall graphic direction of this year's report.
The final word goes to the Sanford team, the last of this season's reports. With a theme of 'Salt in our veins' connecting Sanford's genuine passion and resolve to achieve a sustainable future, we worked with lush and beauftifully executed 'brand' imagery supplied by a third party.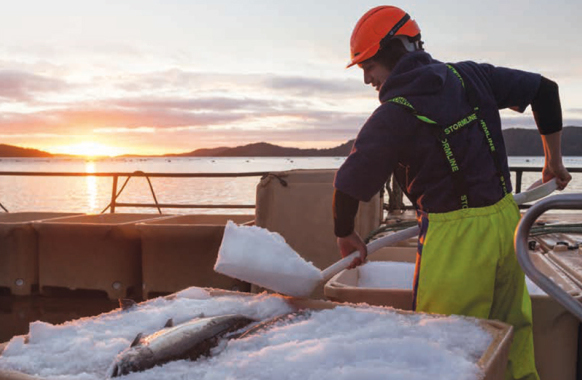 Thanks for reading this far… let me know what you think of these creative projects and this review of our reports.