01. Messaging
19 Jan 2016 by Brian Slade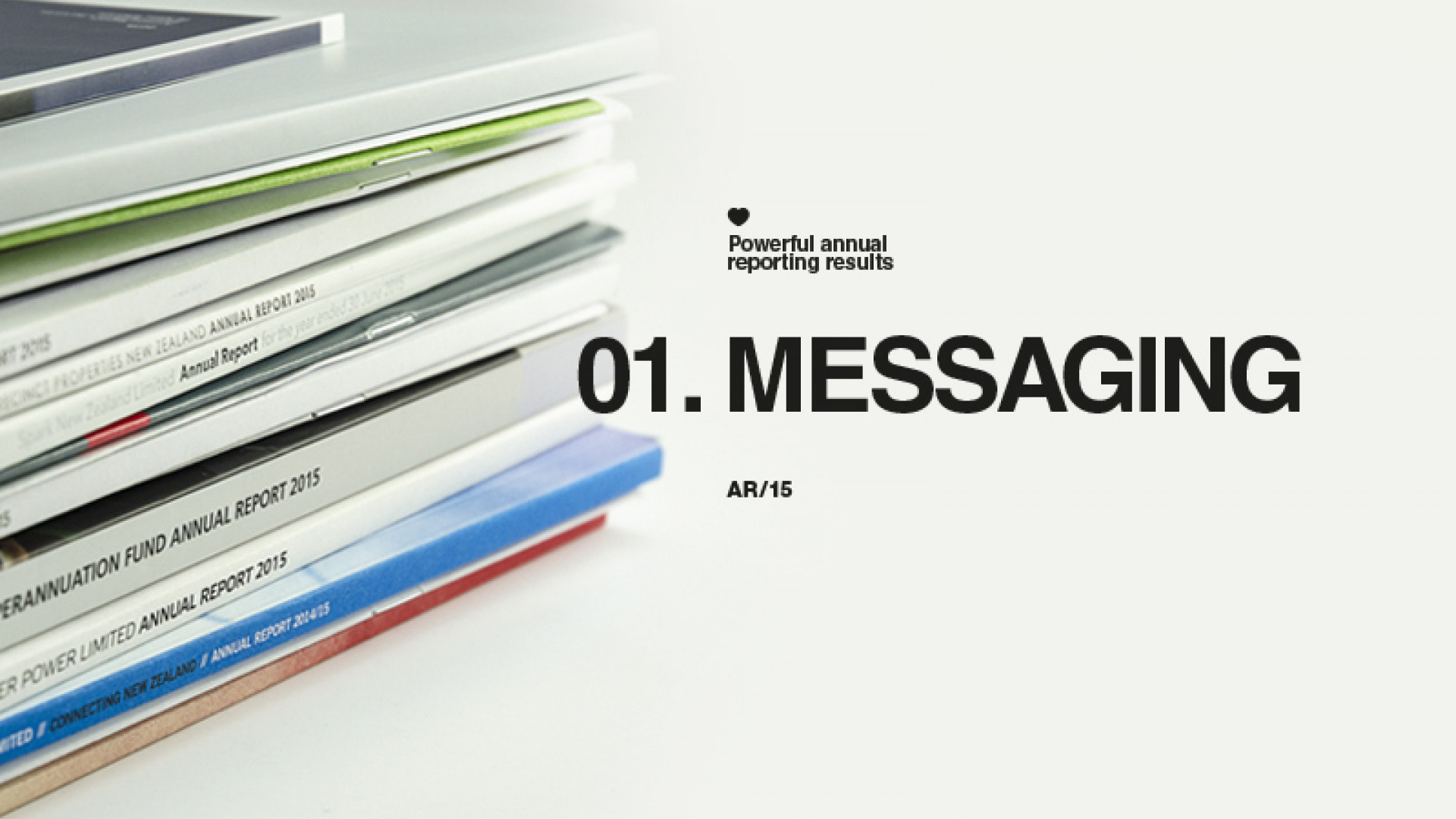 Creative Director, Brian Slade, reviews aspects of Insight's body of work over the 2015 annual reporting season.
Meet Lulu and Rufus/ Over the past six months, in one of our busiest periods, we've managed to create some really powerful work. One of the key aspects for the reports we do is the messages they communicate.
Some of the highlights for me this year included the very 'real family' used to illustrate the human reason for being for NZ Super Fund. Beautifully balanced in this massive document is the narrative of Lulu, Rufus (the dog), Dean and Tamara that we created. Large format imagery powerfully punctuates the document and pullouts help substantiate the long game perspective that epitomises the very ethos of NZ Super Fund.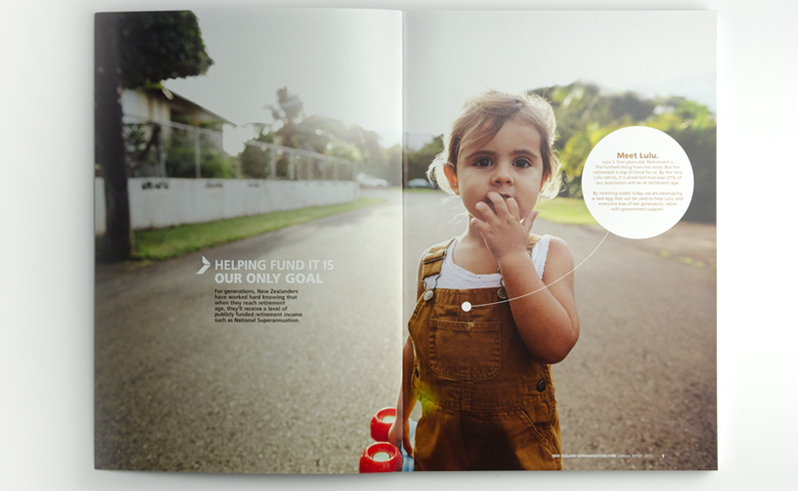 Vector boldly used their electric vehicle (EVs) initiative to illustrate their strategic aim of transforming the business by creating a new energy future, by leveraging new technologies. The message was directly extracted from their new vision. Each initiative that feeds into this overarching concept is supported by 'pop up' iconography and short hand messaging. Easy to skim read and extract key messages.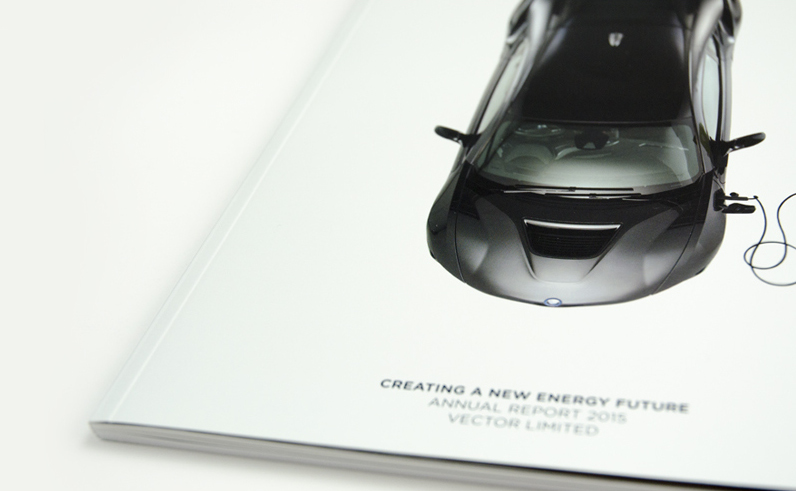 We created 'We are here' to cleverly play on Mighty River Power's maturing and 'arrival' as a publicly listed company, while also clearly positioning them in the heartland of New Zealand, focusing on our natural renewable energy resources. This message of 'We are…' was picked up for the Chairperson's message to deliver an affirming foundational message and also followed up through focusing on sponsorship and EVs.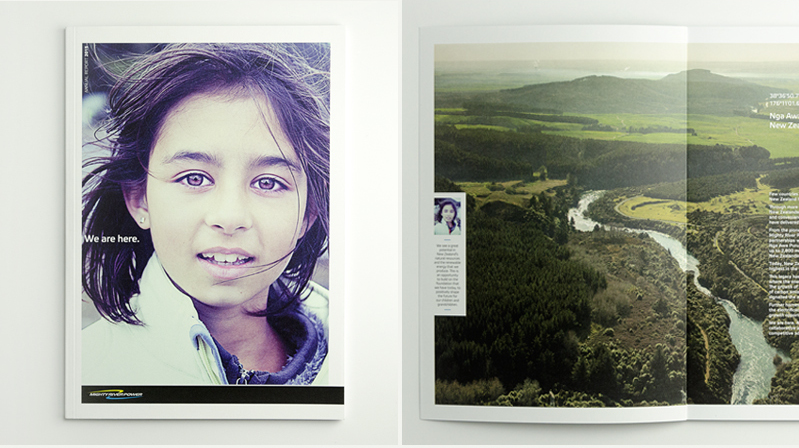 The creative for new client, Fletcher Building, built on a values and messaging initiative that they had implemented internally. The messaging idea was given extra authenticity by having the workforce themselves articulate Fletcher's values and proposition. Delicately executed, this report and review is deep and rich.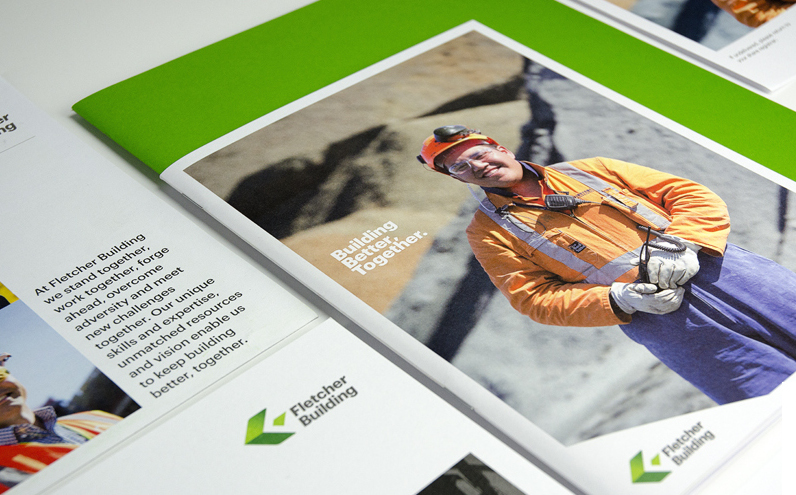 Finally, Spark took three spreads and the cover to mark their territory and clearly inform the reader what they are about. Human benefits and warm fuzzies are depicted as technologies expand into every corner of our lives, accompanied by an affirmingly positive 'on track' message.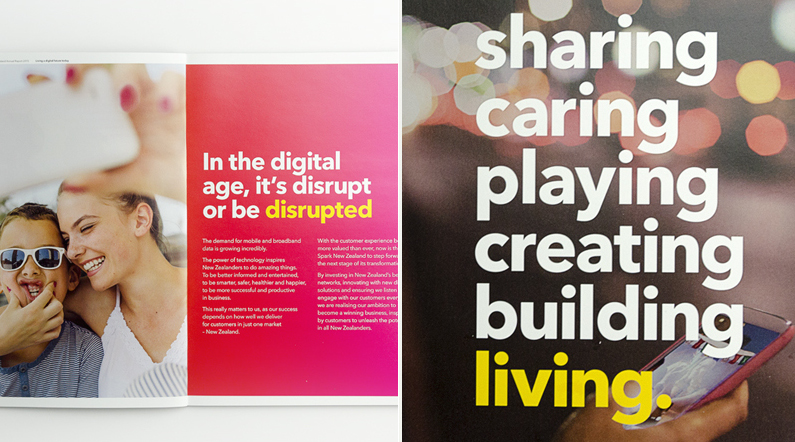 If you've read this far, congratulations… and keep an eye out for Powerful annual reporting results 02. Typography.